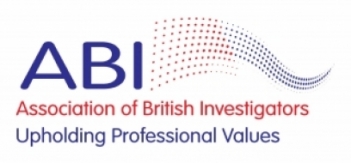 Services
Crawford Investigations consider themselves to be surveillance experts and are able to perform surveillance operations in virtually any situation complimented by dedicated operatives, equipment and vehicles. We have completed numerous surveillance operations on behalf of our clients and in particular have vast experience in verifying personal injury claims for the insurance industry.
David Crawford carried out his first Undercover Operation in1991 and has a wide experience in the infiltration of workforces (on & off site). Dependant on the skill set and longevity of any given operation we are confident that we can provide an appropriately qualified & committed operative to carry out the assignment. We support our operative throughout the assignment and produce a daily digest of activity & matters of interest for the clients perusal. This continuity ensures the client is aware of all developments and able to approve our ongoing investigation strategy. On completion of the operation we provide a comprehensive final report covering all security issues, a full staff analysis with relevant conclusions & recommendations.
Since 1994 Crawford Investigations have been involved in a variety of multi agency Professional Witness projects commissioned by both local authorities & housing associations. David Crawford worked in the housing department of a local authority for 5 years prior to joining the police service. This housing management experience together with his police and private sector exposure means he has an indepth knowledge & understanding of the problems that can exist on 'difficult' estates. We have developed practical strategies that can be used to reduce or eliminate a range of issues that blight the lives of innocent residents.
Corporate/Commercial Intelligence
We offer our business clients a range of intelligence gathering services that include the following: due diligence, status reports and pre employment vetting. Our reports outline the facts as we find them & allow our clients to move forward with confidence or take the appropriate action(s), if anything of concern is discovered. Prior to commencement of an enquiry we will discuss the purpose of the instruction so that we fully understand what the issues are and the 'depth' of the information sought.
However, we always start our investigation with a clean sheet of paper and validate what the subject purports to be the truth and follow any indices that may alert our suspicions. On conclusion of our enquiries we will present our findings to the client in an independant & confidential report.
Crawford Investigations subscribe to the premium online credit reference & business information providers. To support these searches we also use our historical databases that have been built up over the years. This option allows us to 'get behind' an investigation which has often turned out to be the key to solving a difficult case.
Our business information packages come in a number of formats to suit the clients requirements & budget.
Crawford Investigations do not use blagging or pretext techniques, that apart from being in contravention of the Data Protection Act, often fail & compromise an investigation. All enquiries are carried out in a compliant and ethical manner.
When appropriate we will call upon an established network of fellow investigators who operate throughout the UK & abroad to assist with 'local' enquiries.
Our services include debtor tracing, beneficiary &'positive tracing' enquiries.
We have provided solicitors & the general public with a competent and cost effective Process Serving service for the past 20 years & have a thorough understanding of procedures.
Crawford Investigations personnel are experienced investigators and will typically have police or army backgrounds. As such, we have the necessary competence to receive complicated instructions in respect of serious crime or high value litigated matters. David Crawford has taken witness statements and carried out related enquiries in high profile cases including: murder: fraud, high value civil actions and in connection with numerous other criminal and traffic related matters.
We offer a security consultancy service that includes site visits leading to the production of a comprehensive security report. Since inception we've worked with & developed close relationships with a leading security business that offer manned guarding, access control & CCTV solutions throughout the UK. With their services complimenting our investigation portfolio we offer a complete security package.
We can also supply quotations for general/miscellaneous enquiries.
All inverstigations are carried out in a legally compliant & ethical maner.